Eth News and Links
Shapella (Shanghai + Capella) upgrade
Update your nodes ready for mainnet Shapella upgrade on April 12, including both your beacon node & validator client
Consensus layer mainnet releases:
Execution layer mainnet releases:
MEV-Boost v1.5.0
Latest all core devs – execution (ACDE) call video. Summary by Tim Beiko.  Notes from Tim Beiko & Christine Kim:

Final Shapella mainnet shadow fork planned for next week
Flag for EL to suggest CL override external builder to be added before Cancun
SELFDESTRUCT removal (EIP6780) added as Cancun candidate
EOF spec updated to avoid code & gas observability, too big to include in Cancun
Proposal for trust-minimized CL access from EL inside the EVM
Verkle trees readiness discussion for Prague upgrade
For Stakers
Layer 2
EIPs/Standards
---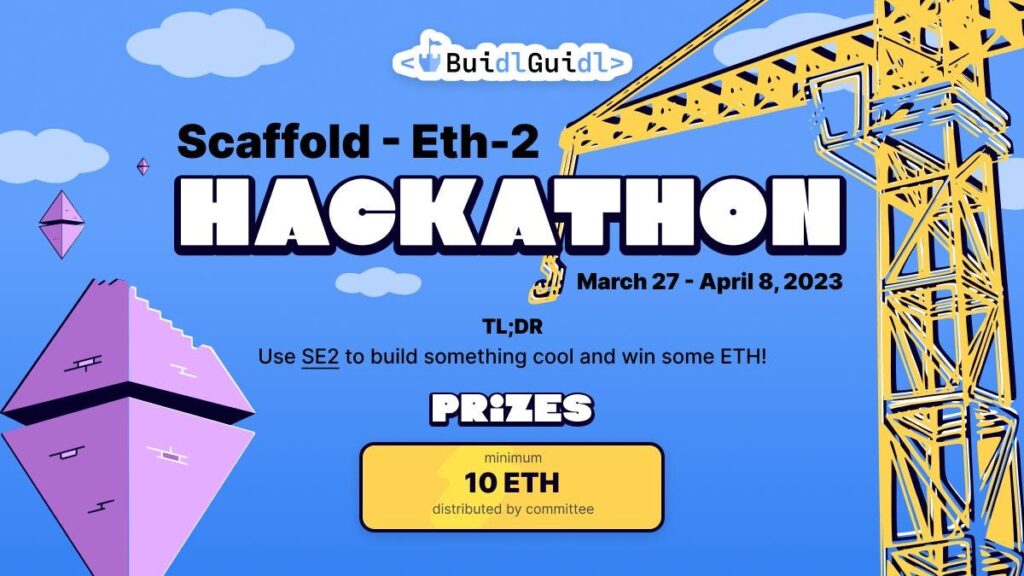 BuidlGuidl presents: Scaffold-Eth 2 hackathon.
This is a great opportunity to build a prototype in a few days. There's no sign-up required, simply build something & submit it before April 8.
You can hack solo, bring a crew, or find a friend in the Telegram Group to work with.
To submit your project, all you need to do is record a short video showcasing your app and add it to the top of the README.md file in your repo along with the live URL. Submissions open on April 7.
---
Stuff for developers
Security
Ecosystem
Enterprise
Notable at app layer
Maker voted for its constitution
DeFi Saver adds limit orders & DCA strategies
Sound Swap (music NFTs): 24 hour open editions & increasing price mints with instant selling
---
Job Listings
Job listings: $600 for four issues (75 character limit), payable to abcoathup.eth. Questions? abcoathup at-gmail
---
Regulation/business/tokens
General/crypto
---
Follow @WeekinEthNews to find out what the most clicked links are. Follow @abcoathup and @evan_van_ness to get most of the week's news in real time.
Permalink for this week's issue: https://weekinethereumnews.com/week-in-ethereum-news-april-1-2023
---
Upcoming Dates of Note
(new/changes in bold)
Sign up to receive this newsletter weekly