Eth News and Links
Mainnet execution layer
EIPs/Standards
Proof of Stake consensus layer
Client diversity stats: we have a super-majority client; Institutions, pools & stakers are negligent if they run a super-majority client (more than 66% share), as a super-majority endangers both their stake and the network
Latest What's New in Eth2
PoS implementers call. Notes from Ben Edgington:

Spec to be updated for call semantics, keep Kintsugi until this happens
One more testnet before upgrade public testnets to switch off PoW

Nimbus v1.6.0: Key manager API support (beta), validator performance metrics, speed improvements, uses just 1 gig of RAM on mainnet
Key manager UI with Lighthouse demo, uses Key manager API, work in progress
Proposal for Whisk, privacy-preserving protocol for electing beacon chain block proposers, modified version of Single Secret Leader Election
Vitalik's Serenity design rationale updated (old but relevant)
Layer2
---
This newsletter is made possible thanks to Starbloom Ventures!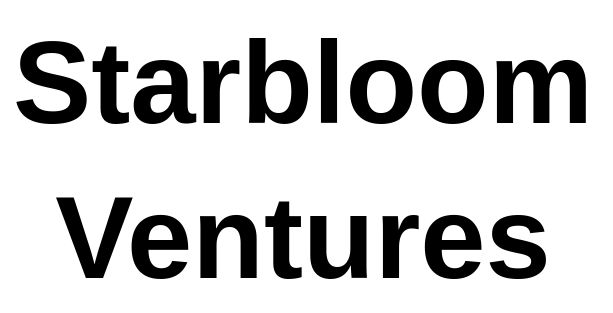 Starbloom Ventures is a new early-stage venture fund by Evan Van Ness and James Fickel to invest in the future of web3.
What does it mean to invest in the future of web3? Check out our request for startups.
We're pledging 10% of profits to support Ethereum public goods. Why hasn't your favorite VC taken the pledge?
---
Stuff for developers
Security
Ecosystem
Application layer
Opyn Squeeth live on mainnet, tracks index of ETH squared, options like exposure without need for strikes or expiries, no liquidations on long side
EPNS (push notification service) live, subscribe to channels for notifications
Olympus v2 Bonds: adds auto-staking and flexible vesting
Live on Optimism
Euler Finance guide to hedging in Uniswap
ENS eth.link: DNS servers being switched to CloudFlare to avoid breaking ENS subdomain SSLs, older IPFS versions need upgrading
LooksRare NFT marketplace, fees paid to token stakers, offer on any NFT in a collection, floor prices of traits, apparent wash trading for rewards
MoonCats: traits, colors and SVGs now on-chain
FancyLoogies: composable on-chain SVG NFT on Optimism
Doomsday NFT: on-chain survival game, NFTs randomly destroyed
---
Job Listings
Reach developers experienced with Ethereum. $600 for four issues (~75 character limit), payable in ETH/DAI/USDC to abcoathup.eth on mainnet, Arbitrum or Optimism. Questions? abcoathup at-gmail
---
Regulation/business/tokens
General
---
Follow @WeekinEthNews to find out what the most clicked links are. Follow @evan_van_ness and @abcoathup to get most of the week's news in real time.
Permalink for this week's issue: https://weekinethereumnews.com/week-in-ethereum-news-january-15-2022
---
Dates of Note
Upcoming dates of note (new/changes in bold):
Did you get forwarded this newsletter? Sign up to receive it weekly