Eth News and Links
Shapella (Shanghai + Capella) upgrade
Latest core devs execution call video.  Summary by Tim Beiko.  Notes from Tim Beiko & Christine Kim:

EOF removed from Shanghai to not delay withdrawals
No other EIPs being added e.g. EIP1153 (transient storage)
Withdrawal-devnet-1 running with all client combinations
Contract devs: EIP3860 (limit & meter initcode) changing to error with out of gas exception
Discussion on including SSZ withdrawal roots on execution layer for light clients

Consensus specs v1.3.0-rc.0: Capella specs feature complete & stable unless unexpected issues
Cancun + D-starname upgrade
EIP4844 (proto-danksharding) implementers call notes
KZG ceremony:
Layer 1
Client releases
Consensus Layer

Lodestar v1.3.0: networking & performance improvements and keymanager API conformance
Layer 2
EIPs/Standards
EIP6212: Buyable NFT tokens on-chain and royalties
EIP6268: Non transferability indicator for ERC1155
EIP6269: Full EVM equivalence
---
This newsletter is made possible thanks to Tenderly's new Web3 Gateway!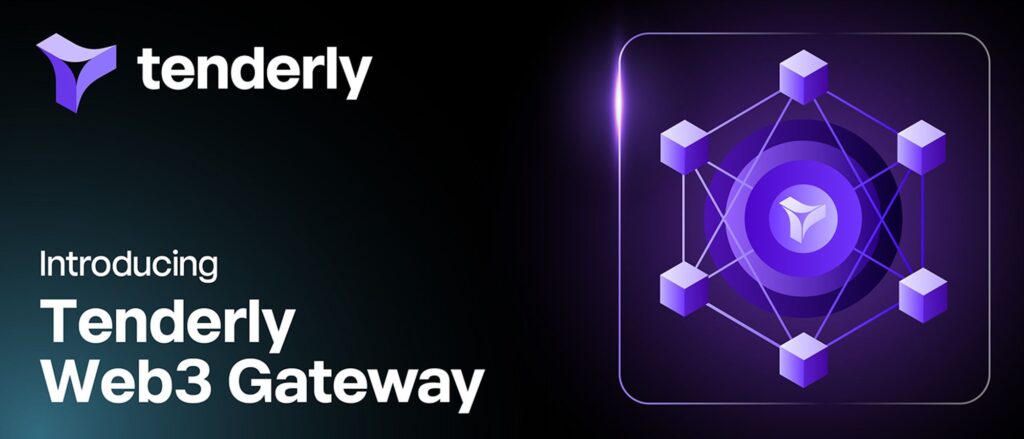 The Tenderly platform enables Web3 developers to build, test, monitor, and operate smart contracts in one place. To cover each aspect of the dapp development lifecycle, Tenderly expanded its product offering and released Tenderly Web3 Gateway. This is a production node as a service that delivers fast and easy access to the blockchain.
Tenderly Web3 Gateway is fully integrated with the rest of the platform, combining infrastructure with development tooling and observability. It enables blockchain developers to:
Speed up read-heavy workloads up to eight times
Set up reliable node infrastructure with 100% blockchain data consistency
Reduce node infrastructure management overhead
Scale dapps with ease to meet their growing user base
Unify dapp development by combining infrastructure with tooling and observability
Improve development teams' velocity and collaboration by eliminating development silos
Preview transaction outcomes directly from Tenderly Web3 Gateway before sending them on-chain
---
Stuff for developers
Security
Ecosystem
Application layer
---
Job Listings
Job listings: $600 for four issues (75 character limit), payable in ETH/DAI/USDC to abcoathup.eth on mainnet or Layer 2. Questions? abcoathup at-gmail
---
Regulation/business/tokens
General
---
Follow @WeekinEthNews to find out what the most clicked links are. Follow @abcoathup and @evan_van_ness to get most of the week's news in real time.
Permalink for this week's issue: https://weekinethereumnews.com/week-in-ethereum-news-january-7-2023
---
Upcoming Dates of Note
(new/changes in bold)
Sign up to receive this newsletter weekly