Eth News and Links
Mainnet execution layer
EIPs/Standards
Proof of stake consensus layer
Layer2
---
This newsletter is made possible thanks to NEAR!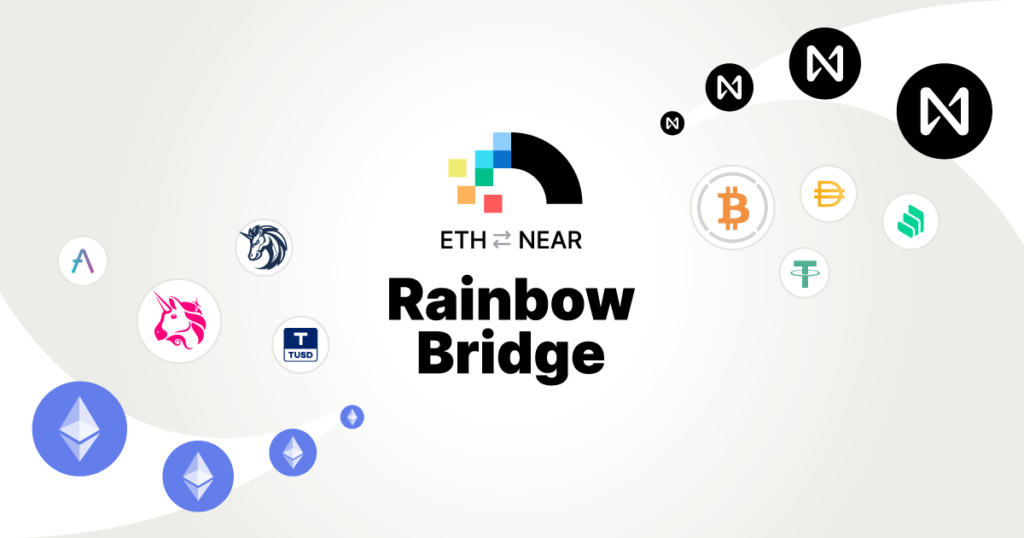 NEAR is rapidly scaling the Creator Economy and DeFi with a trustless, secure Rainbow Bridge to Ethereum. Check out NEAR Protocol and see why thousands of devs are taking advantage of NEAR's usability and developer experience. Top ecosystem projects like Collab.Land and Mintbase.io are already using NEAR to empower creators and communities with smooth user onboarding to crypto.
Sign up for a NEAR Wallet using a faucet hosted by Paras, a trading card NFT marketplace, and try the Rainbow Bridge!
Don't forget to follow NEAR on Twitter and join us on Discord.
---
Stuff for developers
Security
Ecosystem
Enterprise
Application layer
Regulation/business/tokens
General
---
Job Listings
Want your job listing here? $345 per line (~75 character limit including spaces), payable in ETH (or 345 DAI or 345 USDC) to evan.ethereum.eth. Questions? thecryptonewspodcast at-gmail
---
If you're wondering "why didn't my post make it into Week in Ethereum News," then please put it on an Ethereum subreddit; emails/DMs are not part of my workflow.
Please click the following if you're interested in sponsoring the newsletter.
Twitter: follow @WeekinEthNews to find out what the most clicked are. Follow @evan_van_ness to get most of the week's news in real time.
Permalink for this week's issue: https://weekinethereumnews.com/week-in-ethereum-news-may-3-2021/
---
Dates of Note
Upcoming dates of note (new/changes in bold):
Did you get forwarded this newsletter? Sign up to receive it weekly