Eth News and Links
PoW switch off (the Merge)
Execution layer
Proof of Stake consensus layer
Layer2
Arbitrum Nova (using AnyTrust) is open for the public; initial data availability committee includes Consensys, FTX, Google Cloud, Offchain Labs, P2P, Quicknode & Reddit
EIPs/Standards
EIP5299: Storage scaling pattern
EIP5345: Walletconnect silent-signing extension
EIP5437: interface for security contact
---
This newsletter is made possible thanks to Nexus Mutual!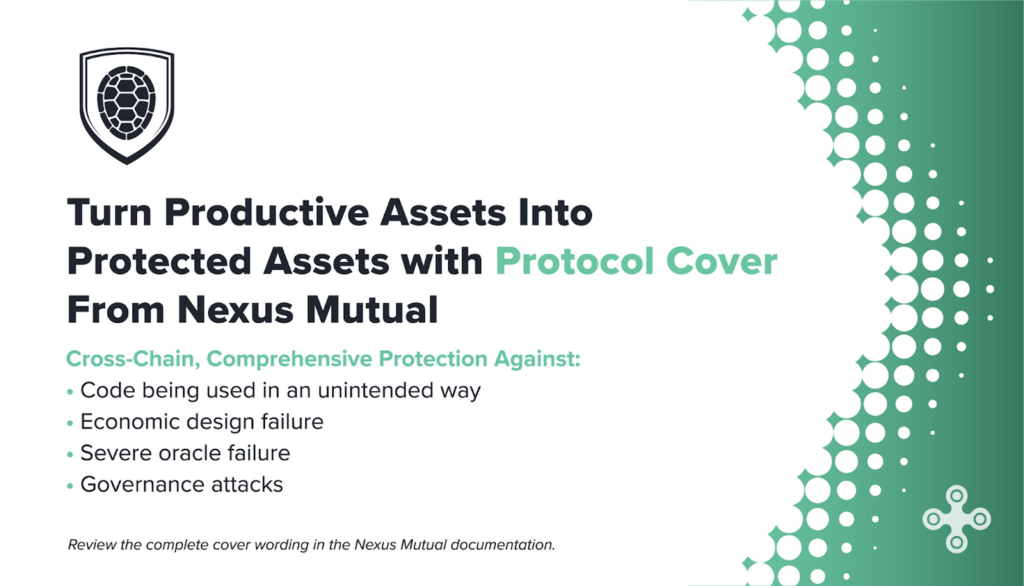 The yield is still out there. When you discover the next opportunity make sure you don't get rekt.
Protect yourself against:
hacks with Protocol Cover,
depegging with Yield Token Cover
CeFi blow-ups with Custody Cover.
Maximize yield. Minimize Risk. Enjoy peace of mind knowing Nexus Mutual has you covered. Become a member and protect your assets against the major risks in crypto.
---
Stuff for developers
Security
Ecosystem
Application layer
---
Job Listings
Job listings: $600 for four issues (75 character limit), payable in ETH/DAI/USDC to abcoathup.eth on mainnet or Layer 2. Pay with one click using 3cities. Questions? abcoathup at-gmail
---
Regulation/business/tokens
General
---
Follow @WeekinEthNews to find out what the most clicked links are. Follow @evan_van_ness and @abcoathup to get most of the week's news in real time.
Permalink for this week's issue: https://weekinethereumnews.com/week-in-ethereum-news-august-13-2022
---
Upcoming Dates of Note
(new/changes in bold)
Sign up to receive this newsletter weekly