Eth News and Links
Mainnet execution layer
EIPs/Standards
EIP3712: Multiple Fungible Token Standard
Proof of stake consensus layer
Layer2
---
This newsletter is made possible thanks to NEAR!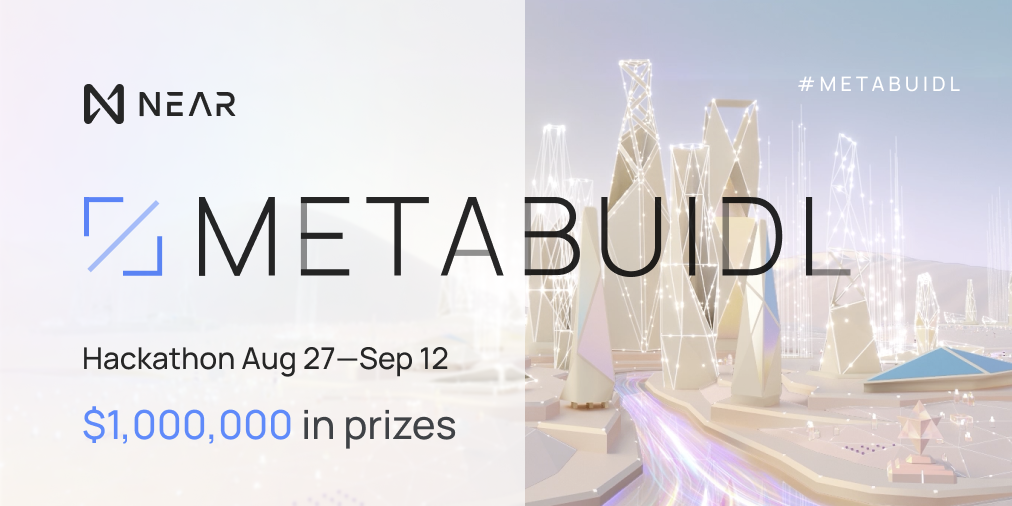 NEAR Protocol is hosting the METABUIDL Hackathon! $1 Million Dollars in prizes and funding will be awarded to top projects in DeFi, Gaming, NFTs, and more. Build with community members, participate in workshops, and hack with NEAR from Aug 27-Sep 12
---
Stuff for developers
Security
Ecosystem
Enterprise
Application layer
Regulation/business/tokens
General
---
Job Listings
Want to reach people experienced with Ethereum? List your job here. $345 per line (~75 character limit including spaces), payable in ETH (or 345 DAI or 345 USDC) to abcoathup.eth. Questions? abcoathup at-gmail
---
Follow @WeekinEthNews to find out what the most clicked links are. Follow @evan_van_ness and @abcoathup to get most of the week's news in real time.
Permalink for this week's issue: https://weekinethereumnews.com/week-in-ethereum-news-august-14-2021/
---
Dates of Note
Upcoming dates of note (new/changes in bold):
Did you get forwarded this newsletter? Sign up to receive it weekly