Eth News and Links
Dencun (Cancun + Deneb) upgrade
Latest all core devs – consensus (ACDC) call video. Notes from Christine Kim:

Testing continues on devnet-8
Devnet-9 planned for Tuesday September 19
EIP4844 blobs per block: big block analysis presented, no changes to 3/6 (target/max) yet
Proposed addition to Dencun (open for community input): max epoch churn limit as a short term fix to validator set size growth, discuss on ACDE whether to include in Dencun
Centralization watch: threatening the value of your ETH
Layer 1
Mempool dumpster: exports transactions from EL node transaction pools in Parquet & CSV format
MEV-Boost:
Whisk devnet: proof of concept Single Secret Leader Election (SSLE) on fork of Lighthouse + Geth
For Stakers
Staking directory: adds info for liquid staking on network share & self-limit pledges
Client releases for Holešky testnet
Consensus layer:
Execution layer:
Research
Terence's EIP4844+ (ideas for extending blobs after Dencun upgrade): erase code to increase target/max blobs to 6/12 and apply data availability sampling
PeerDAS: data availability sampling approach reusing p2p components to scale without DHT
Barnabe: inclusion list games, builders may be incentivised to stuff blocks and proposers may try to bribe/extort each other
Layer 2
Base delay in block production for 45 minutes
Barry Whitehat's Plasma Free proposal: free transactions but if data is unavailable users need to make a forced transaction (users online assumption)
EIPs/Standards
EIPs
ERCs (application layer):
---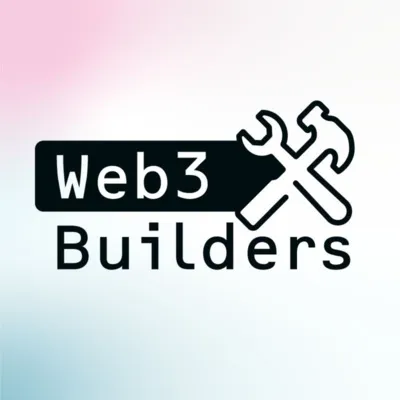 Check out Will and Evan's interviews with the honest actors of Ethereum: Austin Griffith, Ameen Soleimani, and Vitalik Buterin (part 1).
Or listen to our weekly news show. On this week's episode: Lido attempting to add backdoor onchain governance to Ethereum, Bitcoin mining adjustment and declining security budget, and Rune's announcement of a far-off Maker appchain.
---
Stuff for developers
Foundry:
RareSkills: gas optimization guide
Guide to Vyper compilation pipeline
Ape-roll: weiroll (operation-chaining/scripting language) client for Ape Framework
ApeWorX cHaOSneT (beta): paid testnet service with simulated activity using bots
Heimdall-rs v0.5.3: increased decoding accuracy and adds flag to help decode transactions with non-standard byte sizes
Privacy playgrounds (wiki): hidden information mechanics for onchain games
Security
Ecosystem
Paper on privacy pools (authors include Vitalik & Ameen Soleimani): users can prove regulatory compliance without revealing their entire transaction history
ERC4337 (account abstraction) grant recipients
Hackathon projects: ETHWarsaw and Ethcon Korea
Onchain stats
Gas fees (via ultrasound.money): 7.8 to 88.9 gwei, with 15.7 gwei average

Negative issuance currently at 20.4 gwei
3.6k ETH net issuance this week

ETHUSD: $1615-1653, currently $1635
ETHBTC: 0.0627-0.0636, currently 0.0631 (Flippening at ~0.16)
Notable at app layer
---
Job Listings
Job listings: $600 for four issues (75 character limit). Questions? abcoathup at-gmail
---
Regulation/business/tokens
General
---
Follow @WeekinEthNews to find out what the most clicked links are. Follow @abcoathup and @evan_van_ness to get most of the week's news in real time.
Permalink for this week's issue: https://weekinethereumnews.com/week-in-ethereum-news-september-9-2023
---
Upcoming Dates of Note
(new/changes in bold)
Sign up to receive this newsletter weekly